Administrative Professionals Day
is tomorrow! Do you know how you're going to thank your employees? Here are some gift ideas that all rich people should know about in the event that you actually want to show [moderate] appreciation for your staff's hard, underpaid work.
Gift Certificate for Red Lobster
On Mother's Day you take Mama to brunch at Tavern on the Green… For her birthday, you take the Mrs. to dinner at Le Cirque — for Administrative Professionals Day, follow this tried and true method and get a $20 Red Lobster gift certificate for your assistant of 4 years. It's the perfect gift because it will cover the cost of the lunch menu shrimp platter, but doesn't encourage her to put out for the crab cake appetizer and cause her to return from lunch 6 minutes late.
Russell Stover Chocolates
Chocolates are the classic gift to show appreciation for the person in your life that has supported and nurtured you over the years, plus it's conveniently available in a display at the end of the aisle at Duane Reade. Pick up your Trojans, Axe body wash and holiday gifts in one linear sweep of the drug store.
A Free Coffee from Starbucks
Everyone loves Starbucks! What better way to say thank you to your employees then with a complimentary $6 cup of coffee?! The next time you send your employee out for your morning latte and rice crispy treat, be sure to tell them to upgrade to a Grande, and "get yourself a cookie as well! You deserve it!"
Personalized Tea Cozy
There's no way to make a woman feel older and more socially irrelevant (thereby ensuring she'll never build up the self-esteem to seek outside employment) than giving her accessories for a tea pot. Other options include an embroidered lumbar pillow or "Cathy Cartoon" screened coffee mugs.
Company Baseball Tickets
Poor people love sports! The perfect gift for any employee would be one night in your 6th row company box seats for [insert local baseball team here]. A perfect spring time gift that is sure to express how much you appreciate them for humoring your incessant and repetitive morning sports banter.
Hooters Hot Wings
If you have the misfortune of having a male assistant, try taking him to lunch at the Hooters, or the Hawaiian Tropic Bar, or giving him a "Girls of Nascar" wall calendar. Anything that keeps him from thinking with the head on his shoulders will keep you at an advantage.
PIZZA
Old reliable! Order a pizza for your entire staff!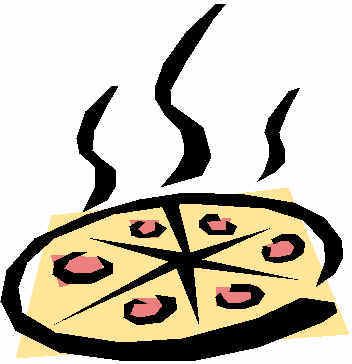 Sensitivity Trainer & Corporate Cog
Mindless Media
A Genericorp Company